HumPhy is a tradition that is being revived in the Geography Department after a hiaitus. For several years, we considered travel to conferences (especially if they were far away in Maine) as a substitute for HumPhy. But there is no substitute for spending a couple of days in the company of geographers, dedicated only to the exploration of a landscape.
So, HumPhy returns! We will depart early afternoon on Friday, October 7, and return by 4 pm on Sunday, October 9.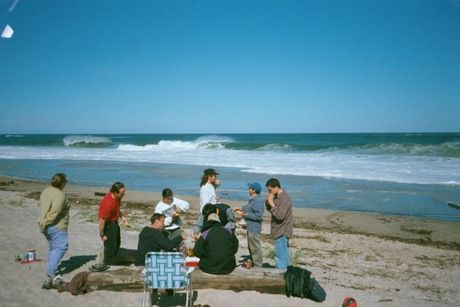 HumPhy is an exploration of the HUMan and PHYsical landscape, in this case of Cape Cod. Look for flyers in the department for details, and sign up in the office as soon as possible. Seating may be limited. We will be staying in Gibson Cottages in Eastham, since the elbow is a great location for exploring both the outer and mid-Cape areas.
Have a look at Dr. Hayes-boh's article about the Cape in
Focus on Geography
46(1): 4-7. Some of the photos in that article were taken during previous HumPhy outings.
Also, start thinking about next year. The Blackstone Valley has been another excellent HumPhy destination.